What's the highlight of your week?
Last week I watched a powerful live stream of Stories and Music produced by "Porter's Call"* on an iPad placed on the kitchen island, while my gluten-free cinnamon apple muffins were baking in the oven, filling the house with a sweet fragrance.
David sat on a stool next to me, holding his guitar, playing along with the singer on the screen.
There were five musicians telling their stories and playing their songs; a poet and comedic storyteller Amena Brown Owen; and motivational speaker Jon Acuff. It was a perfect combination of music, storytelling, and coaching! (Heard of this combo before? 😉) It was real and vulnerable, and beautifully produced!
My kids were all at home – doing their homework and working on their projects, only occasionally coming downstairs to check if the muffins were ready for tasting. I didn't even try to wipe my tears off – they are used to seeing me being moved by art and uplifting, healing storytelling.
When the world outside becomes difficult to handle,
music and stories can help lift our spirits.
We just have to remember to quiet down long enough for our stress to loosen up and our protective shield to come down so we can receive in our hearts what our ears and our eyes absorb.
So… Here are a couple of pieces for you today. I picked them out because, regardless of the style, they hold emotion.
This is a beautiful song by Rodgers & Hammerstein from the musical 'Carousel.
'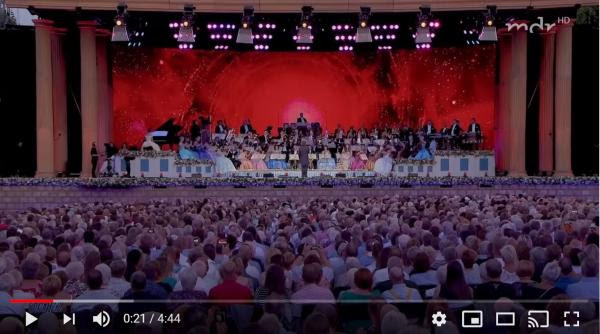 I posted the words on my Instagram account one morning because its message felt fitting for the times we find ourselves in.
"When you walk through a storm, hold your chin up high and don't be afraid of the dark…"
Then I sat by my piano, found the music on the last page of "The Definitive Broadway Collection" songbook, and sang it to myself. It was comforting.
There are several great renditions of this song (Judy Garland from London Sessions being my top choice), but I picked this one because of the reactions from the audience.
"Girlfriends' Poem" by Amena Brown Owen
I really enjoyed Amena's performance at the Porter's Call's virtual event. She is incredibly engaging and I love how real, honest, and passionate she is.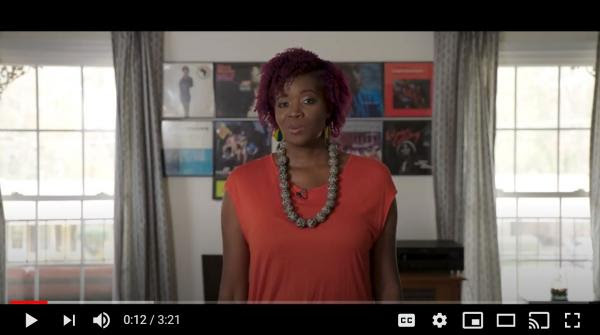 Listening to this poem was like taking time to give thanks for all the women friends in my life who let me walk with them through their storms and who walked with me through mine.
"Les fueilles nortes" from (un)Broken
This is Autumn Leaves in French 🙂 "Poetry should be read in the language it was originally written in." I write in (un)Broken.  
You know the words of the songs…now just listen to the sounds and let it move you.
And here is another short piece of poetry from (un)Broken:
"With every leaf, every word, and every note
I allow myself to fail
a little deeper,
into pain,
into love,
into healing."
This week, spend some time with art – music, literature, classic movies, ballets, musicals (why not!), or even put an opera record on your turntable 🙂

Tatiana "Tajci" Cameron is an award-winning music artist, published author, inspirational speaker, and certified transformational and spiritual life coach.
She has many passions and is dedicated to helping others while also creating an enriched life for herself and her three sons. 
When Tajci is not on the road performing gigs, she volunteers with local organizations dear to her heart, spends time with loved ones (often involving music!), and collaborates with other artists to bring creative projects to life.
Tajci's most recent projects include a meditation CD, an annual retreat & sea cruise in Croatia (that she organizes and hosts), and a multimedia CD/book (Un)Broken: Songs My Father Taught Me.

[inf_infusionsoft_inline optin_id="optin_5"]
At the beginning of each of our book study group calls, we have a check-in where everyone shares about their week. In last week's call, I noticed how every single person had a smile on their face during that time.  They talked about the good things that happened. Even...
read more