It's been quite a week!
I drove my son Blais to the first day of band mini-camp, which has been modified for the pandemic and also moved around because of a prayer vigil held in our town for George Floyd.
Blais was sad that the camp was reduced to only three hours a day. He loved to be with his friends and play music with them. I wanted to tell him that things couldn't get any worse, but I stopped myself. "Just try to enjoy what you have. And don't wish for what it could or should be." He was also nervous because he was going to audition for a snare position he had been dreaming of since he was a little kid.
I felt the mother's worry and nervousness come through me, but only as a gentle wave. By now, I learned what to do – acknowledge it and let it pass through and not feed the worries with 'what ifs' and sadness with 'what could have been's.'
This process has been really helping me to stay calm through all kinds of situations.
Last week when the protests started, I wasn't scared. Nor was I worried.
I texted Clemmie (the founder of Nashville Peacemakers, where I serve on the Board of Directors): "Sending you love. I'm grateful for all you have taught me so I'm not ignorant and I don't feel helpless."
And I added, "Let me know how I can support you more."
You see, the first time I asked her about what I could do to make a difference in the lives of the kids from her (African American) community, stricken with poverty and violence, she said, "Stop trying to be a hero."
I wanted to do something because I couldn't stand the fact that my kids, who were growing up only 20 minutes away, had such a different experience.
"Let me do the work." Clemmie said, "Let me do what I already do – walk the streets, get to know the kids, earn their trust, and then teach them and open up different and better paths for them. And you be behind me – support me."
I joined her organization's Board, listened, and learned about the kids and programs Clemmie and her volunteers provided (we operate on such a small budget, it's a miracle!).
When I put together a fundraiser for the Mothers Over Murder Christmas dinner, many of my friends donated both money and gifts. But many people also didn't want to get involved.
It takes trust.
It takes trust to listen to our black brothers and sisters, who are the only people who know how to heal their communities.
My job as a white person is to support leaders like Clemmie.
My job is to offer my mentorship – and not be offended if it's not accepted. And when I do get to mentor (like in the prison), my job is to listen and guide. My job is not to offer judgment or advice.
With that knowing, I did my part and didn't feel scared or helpless, I watched the protests while feeling our collective pain, and hoping the violent rioters and looters would face the consequences for their actions and be separated from the issues we are all wanting to correct.
…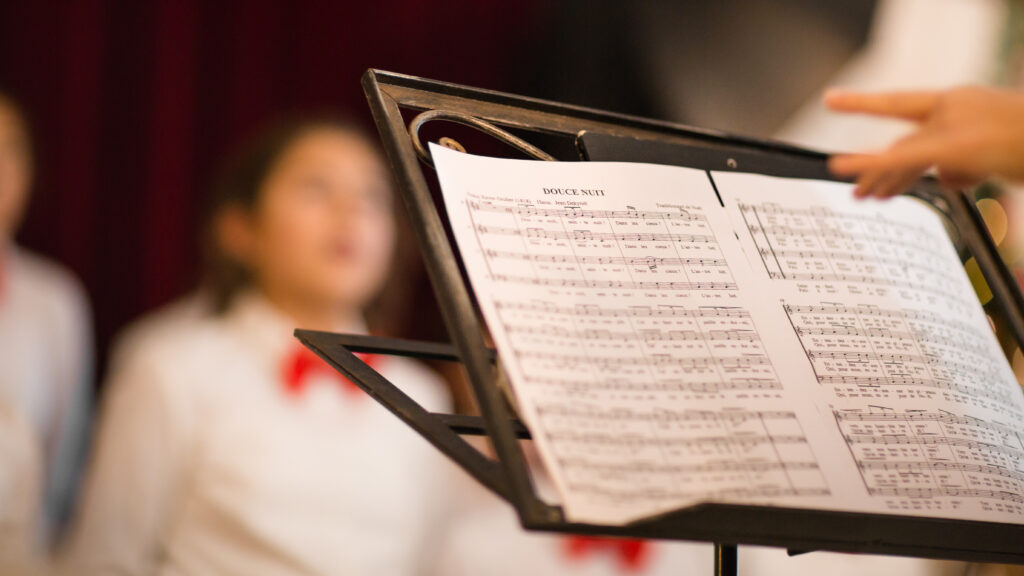 On Thursday, Blais was anxiously awaiting the results of the Percussion auditions.
I remembered how sad he had been last year this time when he didn't make it. He ended up playing marimba next to his big brother Evan and had a great year, but couldn't wait for another chance to try out for the snare.
During the pandemic, I tried to encourage him to practice more. My experience of having to practice piano for hours each day to be at the level where I wanted to be was leading me to believe he wasn't practicing enough. "At least, if you practice, you'll know you did all you could and so it would be easier to accept what's out of your control – for example, if other kids auditioning happen to all be snare champions, or if the number of snares needed drops." I backed up my case.
He'd listen to me, acknowledge what I was saying to him and say: "I see your point. Thank you. I got this!"
I decided to trust him, even though I was not sure if I should have been more strict.
He made it!
"I've been waiting for this moment since 4th grade!" he said with a huge smile on his face, proudly showing me the message from his band teacher who complimented his hard work.
Clearly, he had it under control. He knew, and not me, what to do, and how much he had to practice.
And I had to trust him. Yes, guide him gently and support him, but most importantly trust him.
To me, the lesson and connection here is a big one. And one that's not easily learned because it requires that I let go of certain control: as a mom, as a citizen, as a human being.
I'm still required to stay, support, show up, be active, speak up but not tell someone what to do, empower others, and be willing to take the back seat.
Here's something to ponder:
How do you feel about trusting people around you without trying to correct them, manage them, or tell them what they should do? (I'm posing this question not as a political or racial discussion, but one of self-awareness, humility and courage.)
How is trusting another human being and letting go of control different, or similar to trusting God?
Contemplate these thoughts, stretch out your comfort zone, and (still) have a peaceful week!

Come join our community on Patreon! I do exclusive behind the scenes videos on there and you'll have first access to new content I create! 🙂
Plus, you'll be helping me immensely during this time in which I'm left without an income from performing.

Tatiana "Tajci" Cameron is an award-winning music artist, published author, inspirational speaker, and certified transformational and spiritual life coach.
She has many passions and is dedicated to helping others while also creating an enriched life for herself and her three sons. When Tajci is not on the road performing gigs, she volunteers with local organizations dear to her heart, spends time with loved ones (often involving music!), and collaborates with other artists to bring creative projects to life.
Tajci's most recent projects include a meditation CD, an annual retreat & sea cruise in Croatia (that she organizes and hosts), and a multimedia CD/book (Un)Broken: Songs My Father Taught Me.

[inf_infusionsoft_inline optin_id="optin_5"]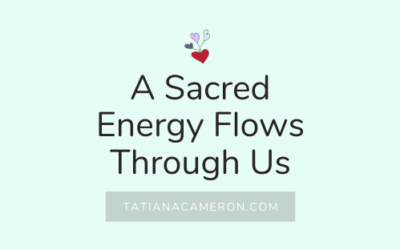 At the beginning of each of our book study group calls, we have a check-in where everyone shares about their week. In last week's call, I noticed how every single person had a smile on their face during that time.  They talked about the good things that happened. Even...
read more