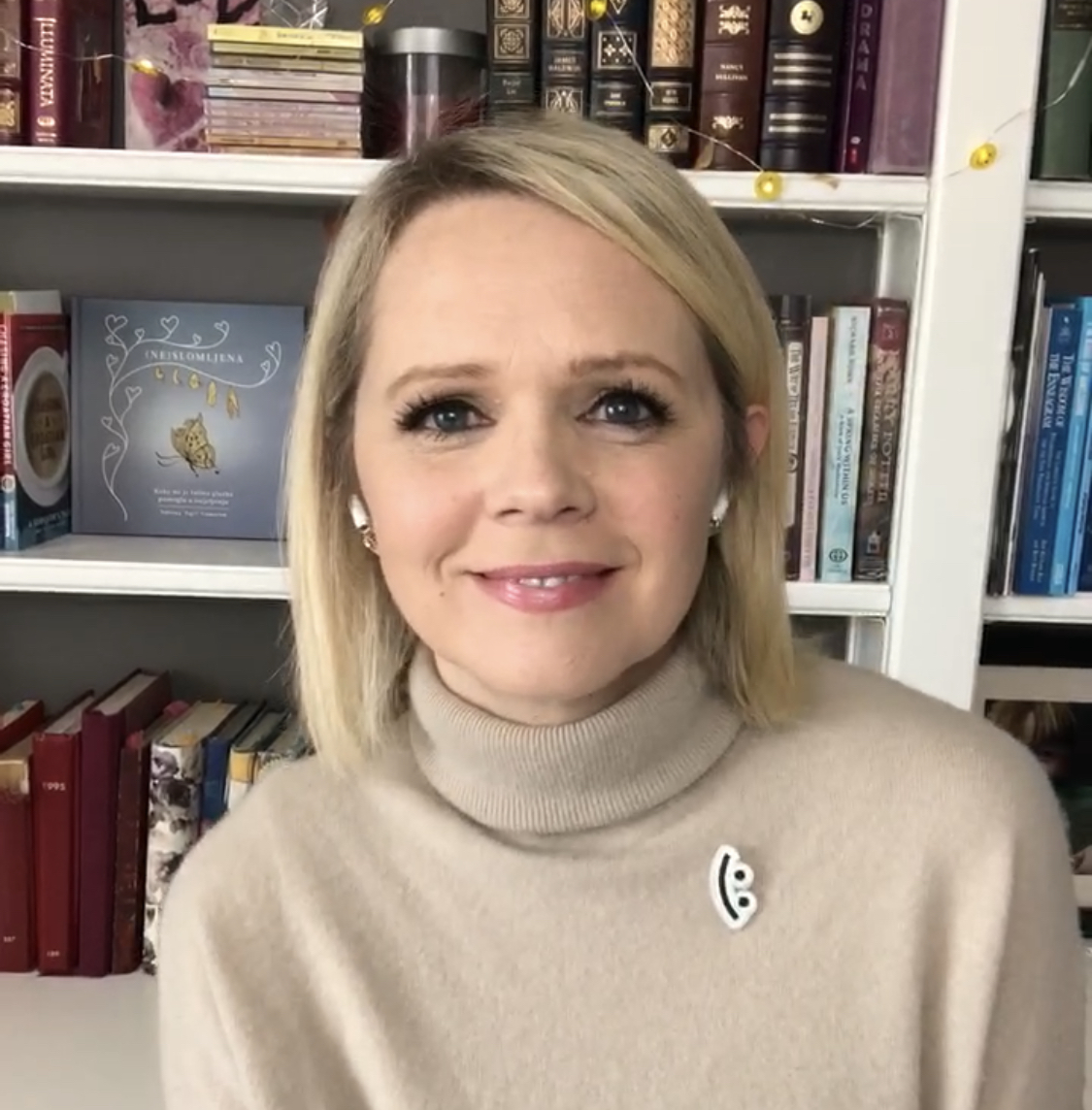 Hi! Thank you for being here. 
I created this page as a 'safe' and calm place to get your questions answered and explore coaching – without ads, or sales pitches. 
Or me trying to convince you that you need a coach 🙂
I get what it's like to feel stuck, unable to move from a place where something is 'off'. Where we 'should' be happy because it looks like we have everything, but we go to bed feeling sad and lonely and often anxious about the future. I get what it feels like when we want to make a change, try new things but keep falling into same old patterns. 
Coaching helped me in the past, and I'd love to help you on your journey – whether it's by coaching you, or recommending another coach (or course).
Read on and reach out to me with any questions. 
Cheering you on!
-Tajci
About My Coaching 
I am a holistic coach trained and certified through Radiant Coaches Academy (accredited through International Coaches Federation) – meaning I abide by internationally approved regulations. 
As your coach, I will listen to you, guide you, give you tools and prompts – and support you as YOU do the work. 
I've helped clients get through life's transitions, launch new projects and businesses, and navigate career changes. I also coached a few beautiful souls through difficult times of grief, and into finding joy, happiness, and self confidence after traumatic experiences. It's an honor to be able to offer guidance on your journey. 
What Coaching IS: 
Coaches work in partnership with their clients to help them come to a clear understanding about their deepest desires for their own lives.
Coaches support their clients in defining and taking action toward their most important goals, breaking patterns that have previously stopped them from making progress.
The three most common types of coaches are life coaches (who guide clients in making general transformation), wellness coaches (who guide clients in reaching health-related goals), and business coaches (who guide clients in reaching their professional aspirations).
According to the International Coach Federation (ICF) coaching is "partnering with clients in a thought-provoking and creative process that inspires them to maximize their personal and professional potential."
Coaching is an action-oriented, forward-focused process designed to support clients reach certain specific benchmarks over a set period of time. It views clients as already whole, equipped with what they need to create the change they're seeking.
It's not counseling or therapy, where the counselor or therapist helps a client identify and heal from old trauma, and it's not consulting, where the consultant offers advice and instructions.
What coaching IS NOT: 
It's not counseling or therapy, where the counselor or therapist helps a client identify and heal from old trauma, and it's not consulting, where the consultant offers advice and instructions.
However, through coaching many clients uncover areas of life that need attention, and trigger a deeper healing process.
TRUST: 
I abide to privacy and confidentiality policies. Establishing trust is the first step in coaching. As your coach, I will see you and hear you as you are – with compassion and respect, and no judgment.
No Salesy Stuff: 
My interest here is your well-being. I want what's best for YOU. I'd love to work with you, but if there is another coach that would be a better fit, I will recommend them to you. 🙂
I don't have hidden fees, I don't sell supplements, nor do I claim to have the 'secret' that can magically make your life better.
I am committed to support you on your journey with love and compassion – and share with you tools I've learned through training, experience and ongoing education.
My individual sessions are $125/hour, or you can get a package of 4 sessions+20 emails for $400 (4 sessions have to be completed within four weeks). I'm also happy to talk to you about other options. 
My Coaching Story:
As a music artist I've always been driven by a desire to inspire and help people to dig deeper, discover the beauty and joys of life – and not be afraid to look at the challenging parts and feel all of the human feelings. 
Often, I wished I could do more to support people on their journey. Especially after concerts at which I heard how much my music touched them and lifted them out from some dark heavy place.  
I could relate because I too have been through a lot – and music and arts always seemed to help.
But not quite.
I was able to get through my hard (and traumatic) experiences, holding onto uplifting stories that would give me hope, and relying on God and my faith.
What I didn't have were the tools to process what I was experiencing, and the awareness of how it was affecting me emotionally, mentally, spiritually and physically.
I ended up with serious depression, anxiety, panic attack and an emotional and mental breakdown. I worked with a therapist, and once I was in a healthy place, a coach. 
Therapy helped me to heal, and coaching helped me to create a healthy and happy life for me and my family. 
Coaching helped me to change the patterns that would get me back into the old learned behavior. It helped me to rediscover who I am and all that I have to offer to the world. It helped me expand, get out of my comfort zones, and build confidence. 
When I was producing and hosting my own TV Show (which was a dream come true for me), I decided to attend a coaching training just to learn skills to be able to ask questions from my guests.
At the training, I fell in love with coaching and decided to get certified. Apart from offering individual coaching, I created an online course "Be a Rockstar of Transformation" and facilitated a dream-wellness cruise retreat (it really IS a dream and I can't wait to do it again once the Pandemic is over).
Coaching has helped me be a better parent, friend, and listener.
It's helped me in serving those on the margins of our society – as a Nashville Peacemakers Board member, and a volunteer at the prison for women where I mentor/coach inmates.
The coaches I've worked with, helped me to create a centered, fulfilling and joyous life.
I hope I can do the same for you.
Tajci
* When you click the button above, you'll be taken to a new page to complete a brief form. Once you complete it, we'll be in touch to set up a free 30-minute consultation to make sure we're a good fit.
DOWNLOAD THE 5-Step Transformation Blueprint WORKBOOK
Start doing something right now. 🙂
This workbook contains five steps – five elements that are a part of every transformation. It is full of real-life examples, links to songs and videos that will kickstart your journey. 
"Tajci guided me back to my path. I know I have more to explore, but I do wake up every morning with a smile! I have not done that in a long time."

– Coaching Client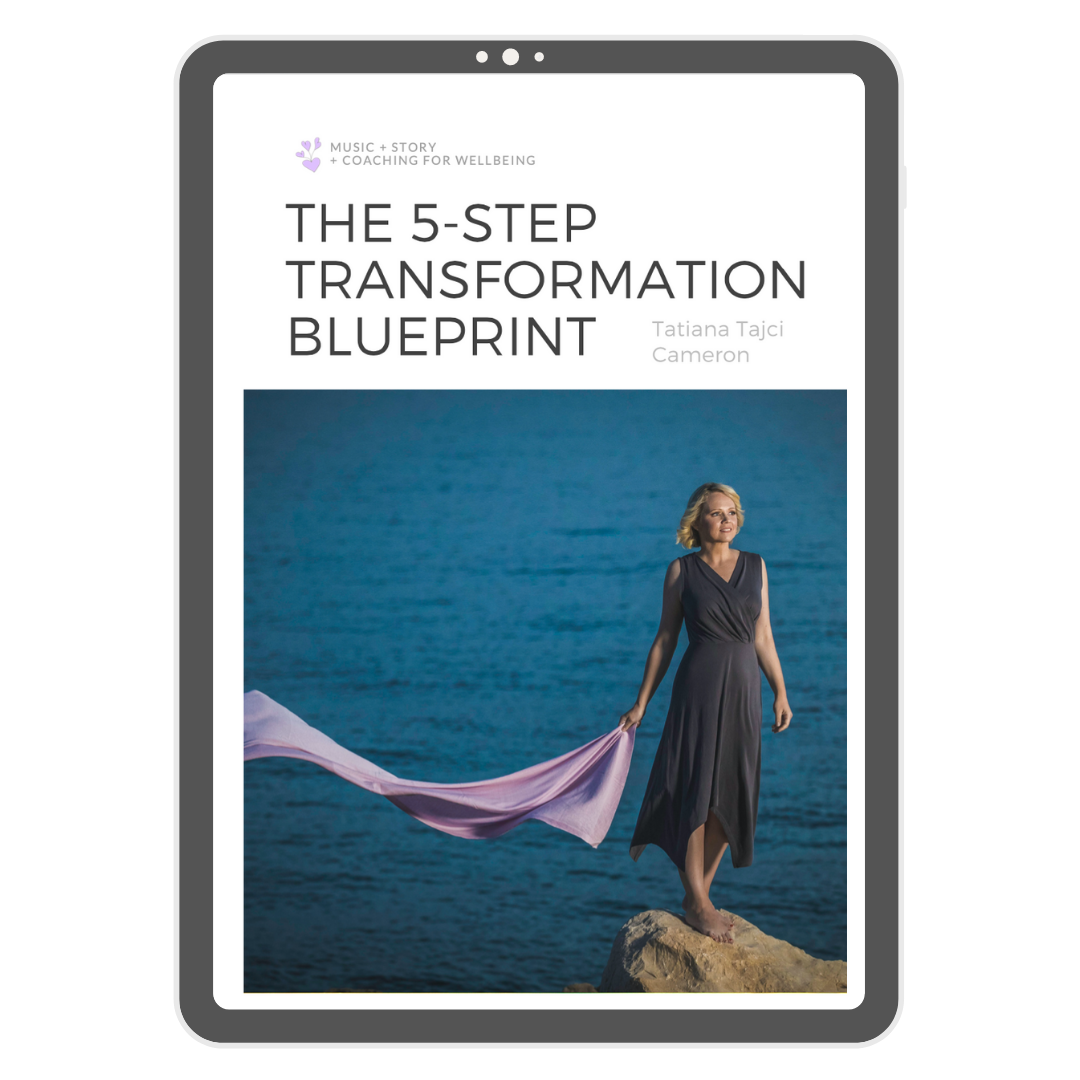 "Tajci's session really resonated. I felt grateful for everything. Several things could have driven me right off my path since then, but I used what she taught me, and I was able to focus on moving forward."
– Coaching Client